Pompe Disease Advocacy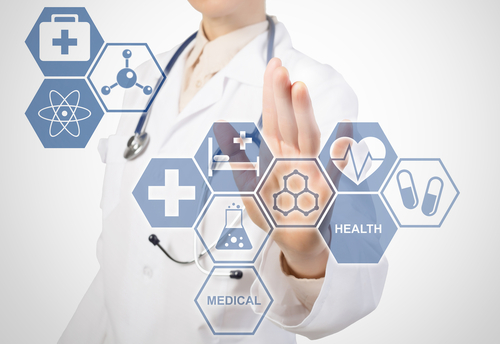 Health advocacy can help improve the quality and accessibility of care for patients with rare disorders like Pompe disease. Following is information about patient advocacy in general, and Pompe disease specifically, and why it is important for patients, caregivers and family members.
What is Pompe disease?
Pompe disease is a rare genetic disease caused by a mutation in the GAA gene. This gene contains the information necessary for cells to make an enzyme called acid alpha-glucosidase. Acid alpha-glucosidase is involved in the breakdown of complex sugar molecules in the body called glycogen. The body usually stores glycogen in the muscles and liver. When there is a mutation in the GAA gene, the enzyme does not work properly and glycogen accumulates in the body. This leads to damage and weakness in the muscles and the symptoms associated with Pompe disease.
What is health advocacy?
Health advocacy includes efforts to promote and support patients' rights in healthcare. Health advocates may be paid professionals or volunteers. They work to raise awareness of a disease and the challenges that patients face. They also work to improve treatments and diagnostic options. Advocates may work with public health associations or patient-specific organizations.
Health advocates may use a number of different methods, including multimedia platforms, community involvement, and political lobbying.
Why advocacy is important
Since Pompe disease is a rare condition, many people may not be familiar with it, and that includes those in medical professions. Due to this lack of knowledge, many patients with Pompe disease are undiagnosed or misdiagnosed. This leads to diagnostic delays that affect the success of treatments.
Advocacy can help by adding educational information about Pompe disease to medical texts and training programs. Advocates also can lobby for increased spending for the research and development of new treatments and diagnostic procedures for Pompe disease.
Pompe disease-related advocacy groups
A number of different organizations help provide support, information, and advocacy for Pompe disease.
The International Pompe Association provides educational materials to increase awareness about the disease. It helps encourage and support other Pompe disease associations, motivate the research and application of new treatments and diagnostic measures, and help advocate for government reimbursement of Pompe disease-related medical expenses. The association also organizes the annual International Pompe Day on April 15 to raise awareness about the disease.
The Acid Maltase Deficiency Association helps fund research and raise awareness about Pompe disease.
The Association for Glycogen Storage Disease also provides support for research into Pompe disease and educational outreach. It solicits the U.S. government for more research funding into Pompe disease.
Other rare disease organizations
Two major rare disease advocacy organizations are the National Organization for Rare Disorders (NORD) in the U.S. and Eurordis-Rare Diseases Europe.
NORD seeks to provide access to affordable medical coverage, diagnostic techniques, and new treatments for the rare disease community. It also has an advisory council that helps provide a stronger voice for the rare disease community to influence state governments to modify policies and programs to help patients. NORD also organizes U.S.-based events for Rare Disease Day on the last day of February each year.
Eurordis coordinates Rare Disease Day globally. Eurordis provides similar advocacy support to the rare disease community a NORD, but for patients in Europe.
Last updated: Feb. 16, 2021
***
Pompe Disease News is strictly a news and information website about the disease. It does not provide medical advice, diagnosis, or treatment. This content is not intended to be a substitute for professional medical advice, diagnosis, or treatment. Always seek the advice of your physician or other qualified health provider with any questions you may have regarding a medical condition. Never disregard professional medical advice or delay in seeking it because of something you have read on this website.