Late-Onset Pompe Disease Mix with Findings of Amyloidosis in Patient, Case Study Reports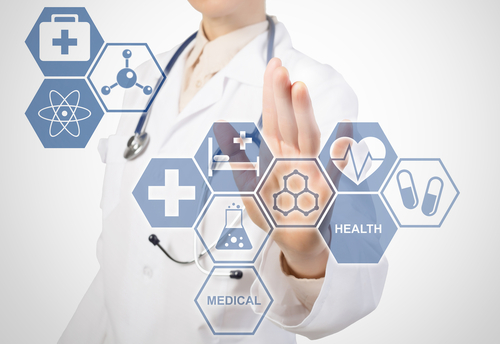 Manifestations of Pompe disease — its suspected signs or symptoms — can mimic diagnostic findings of a rare type of amyloidosis, a case study reports.
The report, "Pompe Disease Could Mimic Exam Findings of Amyloidosis: Two Rare Diagnoses Bona Fide," was published in the journal, Case Reports in Hematology.
"Through this case report, we present two rare diagnoses. To our knowledge, this case is the first documentation of Pompe disease and wild-type transthyretin amyloidosis presenting simultaneously in one patient," the researchers wrote.
The patient, a 70-year-old woman, had a three-year history of progressive symptoms. She started by experiencing increased salivation, which was followed by slurred speech (dysarthria), difficulty swallowing (dysphagia), enlargement of the tongue (macroglossia), and reduced ability to taste things (hypogeusia).
Further questioning from clinicians revealed progressive weakness affecting her legs, without changes in gait or stability. She also noted a frequent "choking sensation" while eating and food regurgitations.
After an initial evaluation from her primary care doctor, she received a brain magnetic resonance imaging (MRI) scan to rule out a stroke.  The test was negative.
Given the progressive nature of her symptoms affecting muscle response, the clinical team suspected myasthenia gravis – an autoimmune disease caused by impaired communication between nerves and muscles.
However, a blood analysis for autoantibodies characteristic of this immune disease were negative and she did not improve upon treatment with Mestinon (pyridostigmine) and intravenous immunoglobulin – gold-standard care for myasthenia gravis.
A physical examination did not reveal neuromuscular abnormalities. Analysis of the head nerves showed moderate-to-severe tongue weakness, with tongue deviation to the right, and associated enlargement.
Motor examination determined that she had normal strength in her neck muscles, but mild-to-moderate weakness in her arm and chest muscles. She also had moderate-to-severe muscle weakness in her hip region and lower back. The exams showed normal tendon reflexes, except for decreased ankle reflexes.
She was evaluated by the neurology department, which found that she had signs of muscle damage, with active inflammation, muscle fiber splitting, and muscle cell death. Supported by these new findings, clinicians concluded that she could have amyloidosis – an inflammatory disease caused by accumulation of amyloid proteins in cells.
In general, blood and kidney function analysis were found to be within normal parameters. Evaluation of critical muscle enzymes showed that she had 1.4-fold higher levels of creatinine kinase than normal, indicating muscle damage. Also, she had 1.3- and 1.1-fold higher lactate dehydrogenase and aldolase levels.
She also underwent computed tomography (CT) and MRI scans of the head and neck, which revealed both a soft tissue nodule at the base of the tongue and diffusely infiltrated fat in the tongue. A tongue biopsy showed structural tissue changes consistent with underlying muscle degeneration.
Her pulmonary function was also found to be also affected, with mild-to-moderate restriction and reduced total lung capacity. She also was experiencing significant sleep-disordered breathing overnight.
Many of her symptoms were consistent with amyloidosis diagnosis, so several muscle and blood analyses were performed. The results showed she had accumulation of the amyloid protein called transthyretin, or TTR, in the bone marrow.
Accumulation of abnormal forms of TTR is known to cause human amyloidosis. However, she had a buildup of normal TTR, which by itself could not explain her entire clinical presentation.
Taking into consideration all her clinical symptoms, researchers suggested a diagnosis of glycogen storage disease.
A genetic analysis of the white blood cells showed she had Thr614Lys mutation in the GAA gene, typically associated with late-onset Pompe disease.
She was treated with enzyme replacement therapy with biweekly intravenous alpha-glucosidase. After eight months, her clinical condition and general well-being improved significantly. Her amyloidosis continues to be monitored by a local hematologist.
"Although the diagnosis of wild-type transthyretin in a 70-year-old patient could be an incidental finding, possible association of this disease with Pompe disease could exist and merit evaluation," the study authors said.