Severe Heart Disease Rare in Patients with Late-onset Pompe Disease, Study Suggests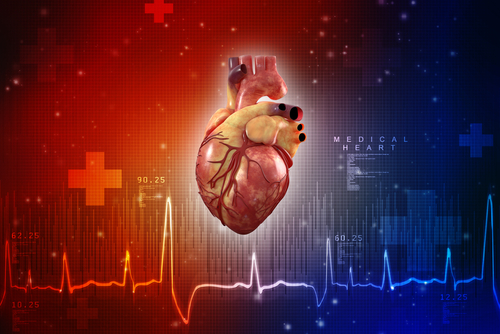 Patients with late-onset Pompe disease have a lower rate of severe heart disease than those with other forms of the disease, according to a large, retrospective study.
This finding suggests that these patients may be able to have less frequent heart-related follow-up exams, such as electrocardiograms (ECG) and echocardiograms (Echo).
The study, "Severe Cardiac Involvement Is Rare in Patients with Late-Onset Pompe Disease and the Common c.-32-13T>G Variant: Implications for Newborn Screening," was published in the Journal of Pediatrics.
Pompe disease is caused by mutations in the acid alpha-glucosidase (GAA) gene that leads to either the complete absence or a less effective version of the GAA enzyme. This results in the excessive buildup of glycogen — a large sugar molecule used for energy storage — mainly in skeletal, respiratory, and cardiac muscles.
While the classic infantile-onset form of the disease results in rapidly progressive severe heart muscle disease — when the heart muscle weakens and has difficulty pumping blood — in addition to generalized muscle weakness, late-onset Pompe disease mainly leads to walking disability and reduced respiratory function.
Late-onset Pompe disease can manifest during childhood, as early as 1 year of age, adolescence, or adulthood, as late as in a patient's 60s. The most common disease-causing mutation is c.-32-13T>G, which results in only 10-20 percent of normal GAA activity.
Newborn screening for Pompe disease is increasingly being implemented in the U.S., and current guidelines for patients diagnosed with late-onset Pompe disease but with no symptoms recommend heart evaluations every three months through the first year and then every three to 12 months as necessary thereafter.
Since the heart seems to be one of the least affected muscles in the late-onset form of the disease, it is important to determine the actual frequency of heart disease in these patients to adjust — and potentially minimize — the frequency of heart monitoring.
To help determine this, researchers investigated the prevalence of heart disease in patients with late-onset Pompe disease carrying the c.-32-13T>G mutation. They analyzed data from a large group of patients followed at Duke University Medical Center, in published studies, and from three newborn screening programs that include Pompe disease in the U.S.
Data was collected from 83 patients at Duke, ages 6 months to 78 years, 492 patients from 10 studies, and 53 children, ages 9 weeks to 5 years, from newborn screening programs.
Among children diagnosed with late-onset Pompe disease through newborn screening — with a mean follow-up time of 2.21 years — none showed signs of heart muscle disease or heart rhythm abnormalities at initial evaluation or on follow-up, determined by ECG and Echo tests.
Analysis of the data from patients at Duke and those reported in the literature showed that most heart-related symptoms were found in adult patients and were mainly mild in their nature.
Minor left ventricular hypertrophy (LVH) — enlargement and thickening of the walls of the heart's main pumping chamber — as well as a few cases of severe heart disease were found in adult patients with additional cardiovascular risk factors.
These findings suggest that severe heart disease is rare in patients with late-onset Pompe disease, and LVH is not likely to occur in patients without additional risk factors.
However, arrhythmias, or an irregular heartbeat, were found and reported in both children/adolescents and adult patients, and treatment was needed in some cases. This indicates that arrhythmia may be the main concern for these patients.
The researchers recommended infants with the common mutation who do not show heart abnormalities at an initial heart screening with ECG and Echo, receive ECGs every six months to one year, and a less frequent Echo exam every two to three years, unless LVH is detected on ECG.
They also noted that reducing the frequency of heart monitoring minimizes unnecessary testing, which is beneficial for patients, caretakers, clinicians, and healthcare systems. It also reassures family members that the risk of heart disease in their child is low, and allows physicians to focus on the more common skeletal muscle damage in these patients.