Nexviadyme, next-gen ERT for Pompe, now available through NHS
Move expands limited treatment options for patients in UK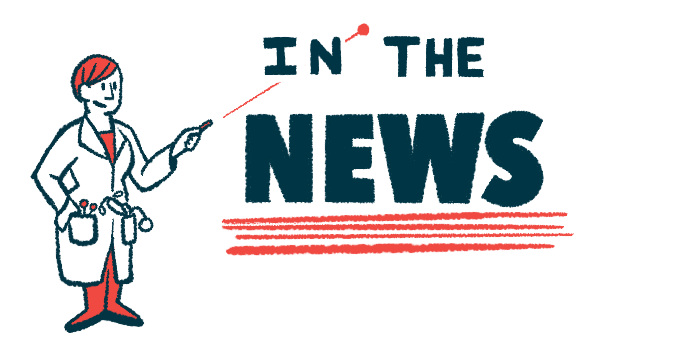 Nexviadyme, (avalglucosidase alfa), Sanofi's next-generation enzyme replacement therapy for Pompe disease, will now be available in the U.K. through the National Health Service (NHS).
That's according to a review from the National Institute for Health and Care Excellence that deemed Nexviadyme as an option for treating people — from babies to adults — with the infantile- or late-onset forms of Pompe disease.
"We are proud to be building on our heritage in this area and are pleased to see this new treatment now be made available to people with Pompe disease," Rippon Ubhi, who is Sanofi Specialty Care's general manager for the U.K. and Ireland, said in a press release.
"This approval forms part of our commitment to supporting the rare disease community through the development of potentially life-enhancing treatments that have the potential to improve outcomes and the lives of those living with rare diseases," Ubhi added.
Nexviadyme is designed to deliver missing enzyme more efficiently
Pompe disease arises due to the lack of an enzyme called alpha-glucosidase. This causes glycogen, a complex sugar, to build up in cells in the body, including those of the heart, lungs, and muscles. When this happens, the heart begins to overwork and gets enlarged, breathing becomes difficult, and muscles weaken and waste away.
The symptoms of Pompe disease can first become apparent at birth or within the first few months of life (infantile-onset Pompe disease) or later in life during childhood or adulthood (late-onset Pompe).
Until the approval of Nexviadyme, the only specific Pompe treatment in Europe was enzyme replacement therapy with Myozyme (alglucosidase alfa). Myozyme, branded Lumizyme in the U.S., provides Pompe patients with the enzyme they are lacking.
However, "there is a well-recognised need for new treatment options for people whose disease is not well controlled on [Myozyme], or if the treatment effect has waned," said Duncan Cole, MD, PhD, who's a clinical reader in medical education at Cardiff University School of Medicine.
Nexviadyme, marketed under the brand name Nexviazyme in the U.S. and other countries, is an alternative enzyme replacement therapy that works in the same way but is designed to deliver the enzyme to cells more efficiently. This is expected to clear glycogen from cells more efficiently too.
COMET (NCT02782741), a Phase 3 clinical study involving 100 people with late-onset Pompe disease, ages 16-78 years, showed that Nexviadyme was at least as effective in improving lung function as Myozyme.
Lung function was measured as the percentage change in forced vital capacity, which is the maximum amount of air exhaled forcefully in one breath, in the upright position. People who received Nexviadyme for 49 weeks increased their lung function by 2.89% compared with those on Myozyme, who increased their lung function by 0.46%. However, the extent of this respiratory improvement with Nexviadyme was not statistically significant.
Patients on Nexviadyme were able to walk farther
Moreover, people who received Nexviadyme walked 32.2 meters (about 105.6 feet) farther compared to how far they were able to walk in a six-minute walk test at baseline, before they received the therapy. This was 30 meters more than the change seen with Myozyme.
After nearly two years of treatment, results continued showing safe and effective improvement of lung function and walking ability.
Mini-COMET (NCT03019406), a Phase 2 clinical study involving 22 children with infantile-onset Pompe disease, showed that motor function, disability, and enlarged heart either improved or did not get worse at about six months after starting Nexviadyme. Two-year data showed stable or improved motor function and no new safety-related findings.
Nexviadyme is given as an intravenous (into-the-vein) infusion once every two weeks. The dose depends on each person's body weight. Its safety profile is consistent with that of Myozyme, the company stated.